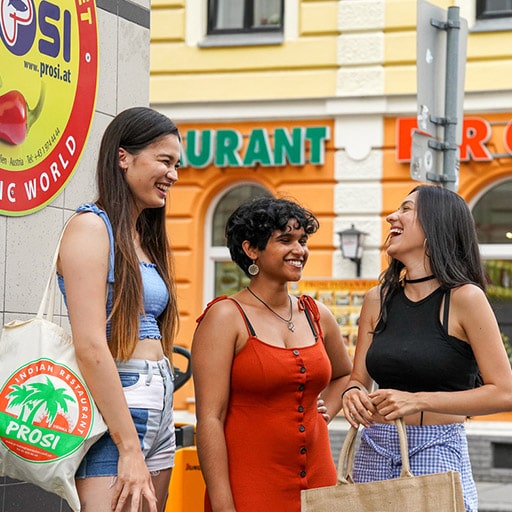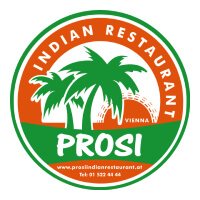 Authentic South

& North Indian Restaurant
We at the PROSI Indian restaurant, offer all culinary enthusiasts the opportunity to enjoy the South and North Indian cuisine. We would be delighted to welcome you soon to our restaurant. Until then, we wish you a pleasant stay on our website. We at Prosi offer our customers a variety of South Indian and North Indian specialties from Thali meals to Lassi. Learn more about what awaits you at PROSI.
A good cuisine is the basis
of all happiness.
We offer our customers a variety of South Indian and North Indian dishes. A wide range of delicacies await you at the Prosi Indian Restaurant with a menu specially curated by our chef. The PROSI Indian restaurant offers many dishes of the South Indian and North Indian cuisine.
Dive deep into the world of Indian culinary delights and learn more about the delicacies we offer you. Prosi Indian Restaurant cooks a wide selection of spicy-fresh specialties from the South Indian and North Indian cuisine with ingredients that are authentically brought in from India.
Biryani is a savoury rice dish from Asia, which is also a popular feast dish in South India made of many different, roasted variety of ingredients.
Thali is an Indian meal which is composed of various, different regional components with rice, Dal, Papad, Chutney, Pickle and various curries.
Dosa belonging to the South Indian cuisine is traditionally cooked on a cast-iron plate. It is made with a batter of rice and urid beans.
Lassi is an Indian yogurt drink that refreshes your body and promotes digestion. There are different flavours and Mango Lassi is the most popular.
Paneer is an Indian cream cheese. In cooked dishes, it generally has the consistency of soft tofu. Paneer is very often combined with Indian curries.
Tandoor is a special, charcoal heated oven in which different types of bread such as Naan, Chapati and also meat, fish and cheese are prepared.
The Real Taste

of Indian Food
The PROSI Indian restaurant offers all North and South Indian cuisine.
One of the beat Indian restaurants I have been in Europe. You will find North Indian, South Indian. The dishes from kerala was amazing. Good ambience and fantastic service. I would love to come again if I visit Vienna again. I should say the locals are lucky. The staff are very friendly
Amazing food. Taste was super delicious and authentic than most of the south Indian restaurants back home in India. Great food. Great service. Would be going here everyday till out vacation ends in Vienna
Had good Indian food on our first day in Vienna. Wide variety of Indian food especially South Indian food on the menu. Warm hospitality and had a good chance to speak in native Malayalam with the owners who provided some useful tips on the places to see in Vienna.
Very nice place. Authentic kitchen, spice but not so hot for non Indian. Price value is really fair. Price is about 10€ for a main dish.
Sumptuous food and very good service. We found the best Kerala cuisine here at PROSI in Vienna. I recommend this Indian restaurant in Vienna
Very good and authentic Indian food, specially south Indian (Dhosa). I would visit again. About staffs, They all are very kind with good service.